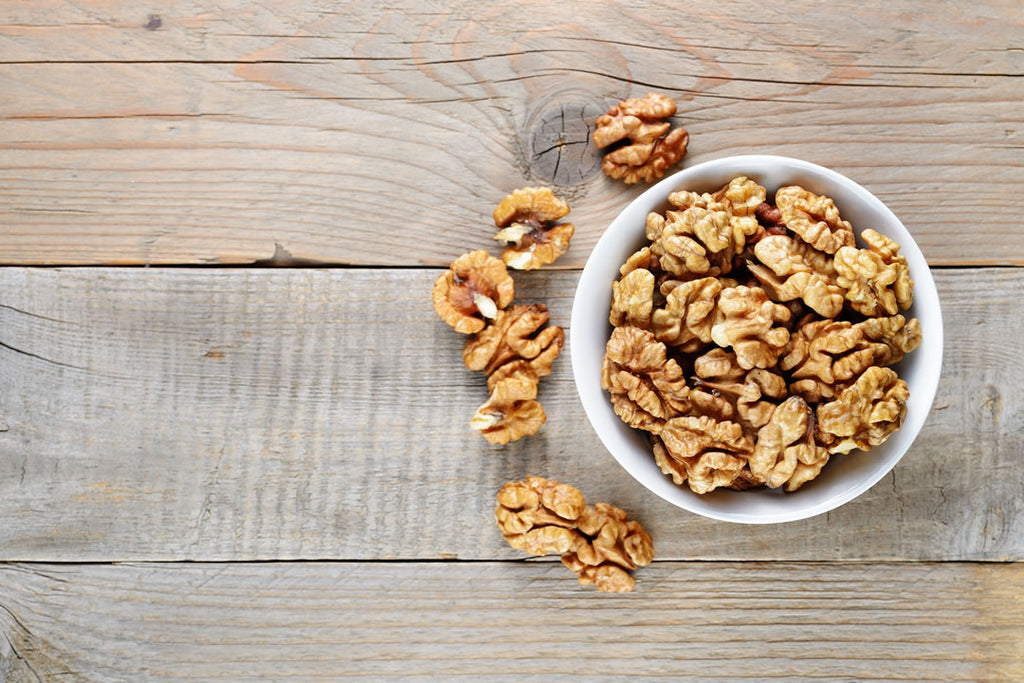 WALNUTS
Nuts | In stock |

1lb
Pecans makes a healthy snack that provides an excellent source of dietary fiber, protein, and antioxidants. Some research suggests that having pecans as part of a heart-healthy diet can reduce total and LDL "bad" cholesterol levels it also supports Weight Control, lower cholesterol
In fact, there's so much interest in this one nut that for the past 50 years, scientists and industry experts have gathered annually at the University of California, Davis, for a walnut conference discussing the latest walnut health research.
To say that walnuts are nutritious food is a bit of an understatement, they provide healthy fats, fiber, vitamins and minerals.

Walnuts are most often eaten on their own as a snack but can also be added to salads, pastas, breakfast cereals, soups, and baked goods.


Health Benefits Of Raw Walnuts

Rich in Antioxidants

Super Plant Source of Omega-3s

May Decrease Inflammation

Promotes a Healthy Gut

Supports Weight Control

Supports Healthy Aging

Supports Good Brain Function

Improves Blood Fats
ALLERGY INFO: This is Packaged in a Facility That Also Processes Tree Nuts and Wheat.