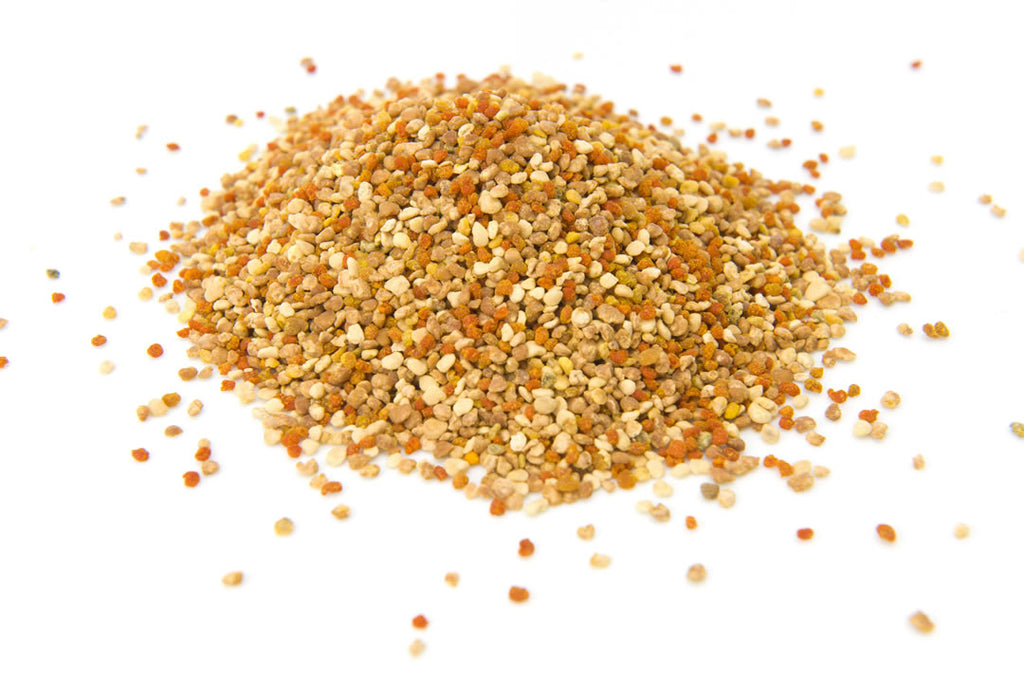 BEE POLLEN
Super Powders | In stock |

4oz
PurSuperFoods Bee pollen Granules is packed with vitamins, minerals, carbohydrates, lipids, and proteins. Bee pollen is also recommended by some herbalists to enhance athletic performance, improve stamina, reduce side effects of chemotherapy, and improve allergies and asthma.

For a nutritional boost, sprinkle bee pollen Granules in cereals, desserts, smoothies or food. TIP, avoid cooking with this powder as heat lowers its benefits.
ALLERGY INFO: This is Packaged in a Facility That Also Processes Tree Nuts and Wheat.