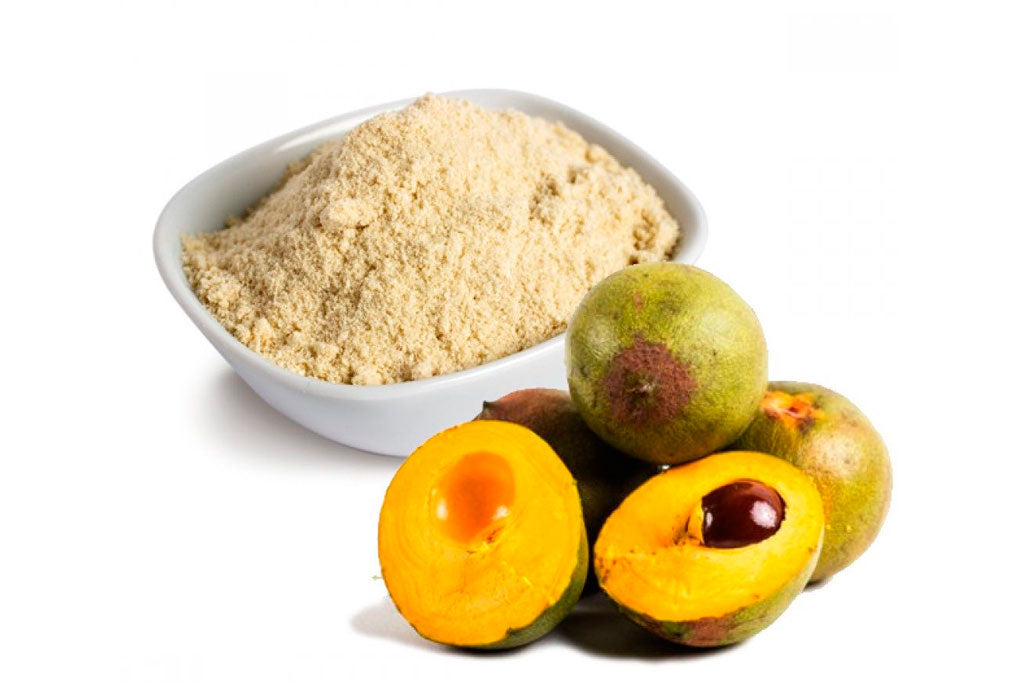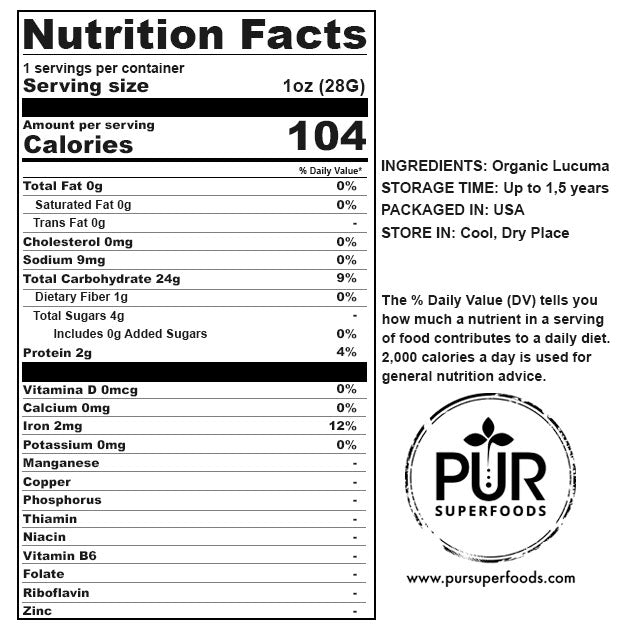 LUCUMA POWDER
Superpowder | Out of stock |
PurSuperfoods Lucuma Powder is an excellent source of fiber, vitamins and minerals including remarkable concentrations of beta carotene, niacin and iron.

This versatile Super Powder has a sweet taste that people describe as being similar to maple, or pumpkin. This makes it a great sugar alternative for diabetics and those watching their sugar intake.

Raw lucuma powder is an excellent source of beta-carotene, which converts to vitamin A in our bodies and promotes eye health, cell growth, and a strong immune system.

Lucuma can be used in desserts, baking goods, smoothies and more, in fact many people use this Super-Powder as a sweetener.
ALLERGY INFO: This is Packaged in a Facility That Also Processes Tree Nuts and Wheat