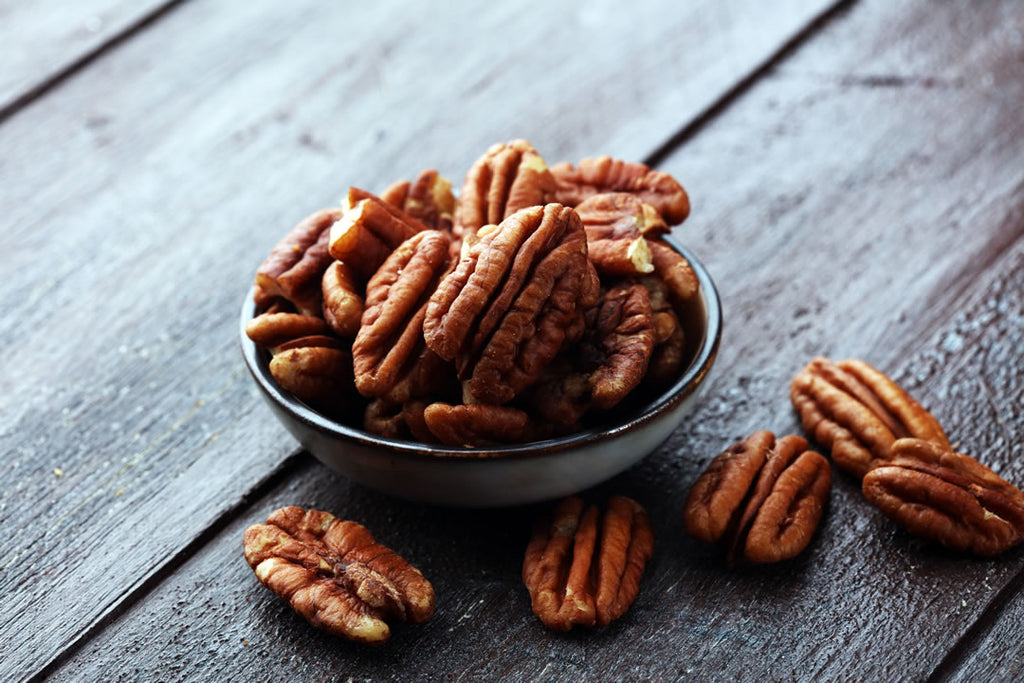 PECANS
Nuts | In stock |

1lb
Pecans are a good source of phytonutrients, antioxidants, vitamins, and minerals, crucial for immune-cell development and function. Diets high in zinc are linked with a lower risk of many diseases, particularly those related to age and lifestyle
Just a single ounce of pecans (about 19 halves) is 200 calories, 3 grams of fiber, 3 grams of protein, and 20 grams of mostly unsaturated fats, making it a hearty, satisfying snack with loads of.
What's more, eating ellagic acid-containing foods — an antioxidant found in pecans — is associated with a reduced risk of some cancers.
Pecans are a type of tree nut native to North America.

Thanks to their rich and buttery flavor, they're a common ingredient in appetizers, desserts, and main dishes alike. They're perfect for those who are on restricted salt diets.

Although they boast a long list of essential nutrients, they're also high in calories and fat, causing many to wonder whether they're healthy.
ALLERGY INFO: This is Packaged in a Facility That Also Processes Tree Nuts and Wheat.