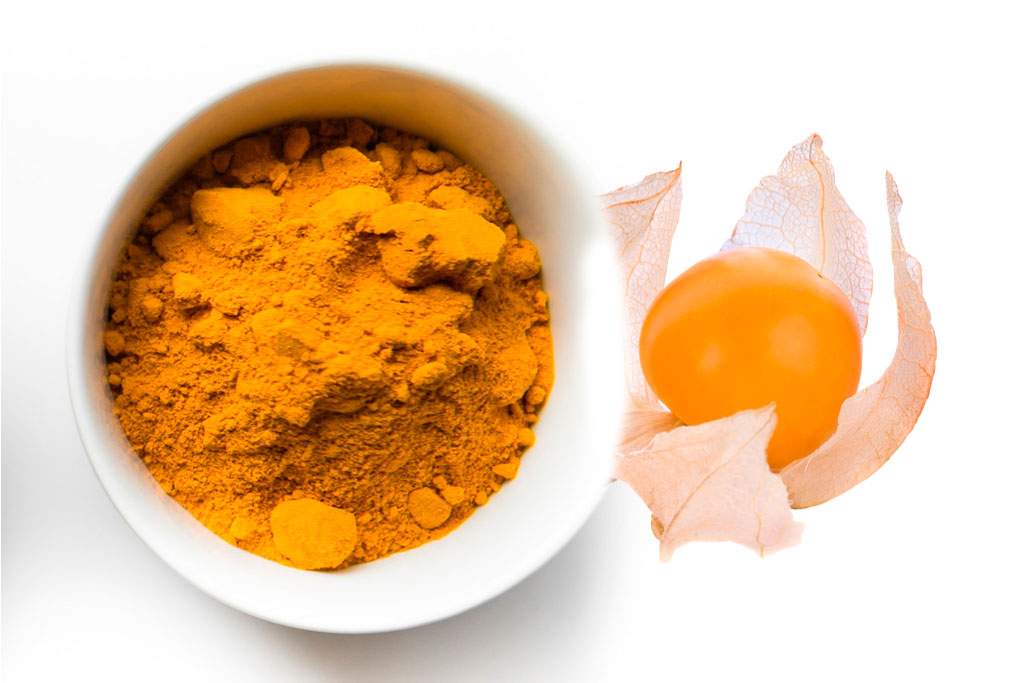 GOLDENBERRY POWDER
Super Powders | Out of stock |
Organic Goldenberry Powder is so good for you, officially rated one of the "nutrient-dense superfoods." This means that eating them is a smart idea for everyone. Goldenberry Powder contains large amounts of dietary fiber, particularly pectin. It is also full of essential vitamins and minerals,

While it is naturally low in fat. Like all orange and yellow fruits, golden berries are packed with vitamin A. This powder also contains plenty of vitamin C and iron. This fruit also contains a variety of B vitamins. In terms of minerals,

Goldenberry Powder is an exceptionally good source of iron, calcium, and phosphorus.
ALLERGY INFO: This is Packaged in a Facility That Also Processes Tree Nuts and Wheat.