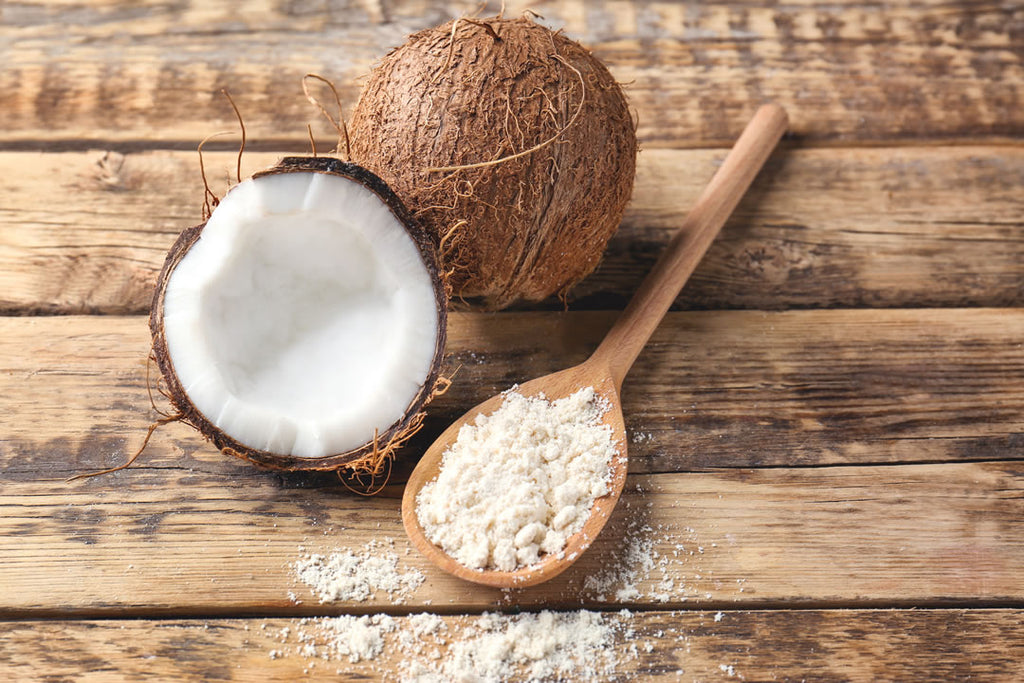 COCONUT FLOUR
Flours | In stock |

1lb
Coconut flour is a soft, naturally grain- and grain-free, allergen-friendly alternative to wheat-based flours.

Coconut flour is denser in many nutrients than traditional grain-based flours, Coconut flour is fairly high in protein, fiber and fat, and relatively low in carbohydrates by comparison to other flours.
ALLERGY INFO: This is Packaged in a Facility That Also Processes Tree Nuts and Wheat.