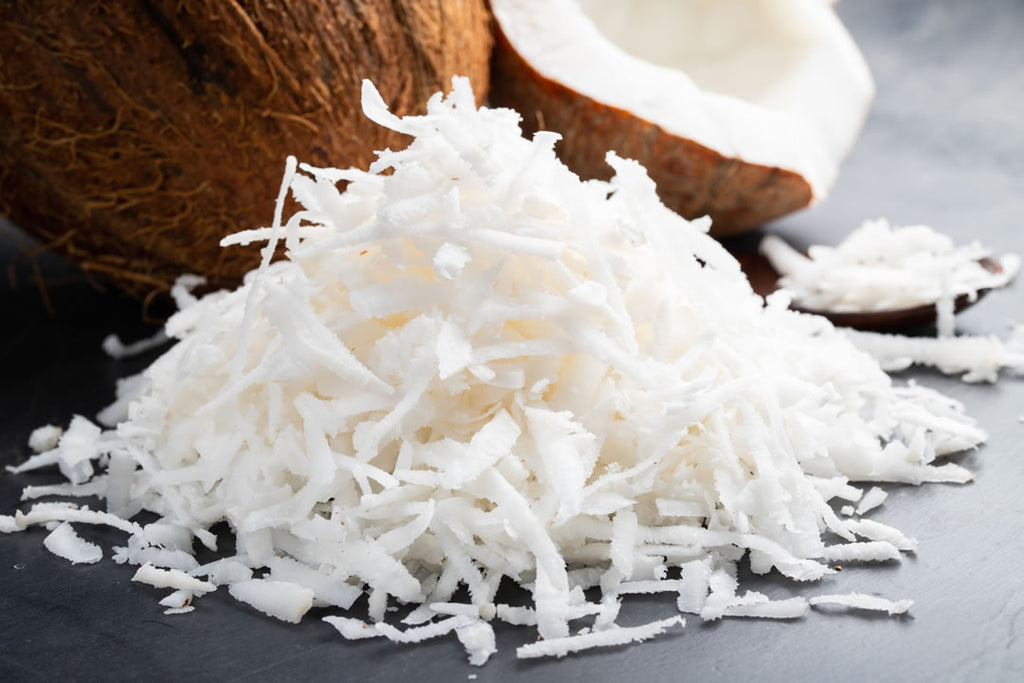 DRIED COCONUT
Dried fruit | In stock |

1lb
Organic coconut chips will become a MUST for your oatmeal's and cereals, these are packed full of flavor and are great to add a mild coconut flavor to baked goods, curries, granolas, salads and more.

Our unsweetened coconut flakes hail from are all-natural and never whitened or dyed with absolutely nothing added make a great snack and are ideal for baking.

Fine Macaroon Coconuts Due to the size of these flakes, they are lovely when used to decorate cakes and pies.

Shredded Coconuts These versatile flakes are the perfect addition to any meal.

Bake some tasty coconut cookies or use the flakes to make no-bake granola bars for a sweet Treat.
Sweetened coconut flakes or shredded coconut are an easy way to turn an ordinary dish into something special.
Now Pursuperfoods brings them for you. Choose the type the suits you best!
ALLERGY INFO: This is Packaged in a Facility That Also Processes Tree Nuts and Wheat.